LotusLive Labs and the initial offerings made me go pay a visit to the Labs people at Lotusphere. Here's a picture to give you an impression of the athmosphere in the Lab rooms: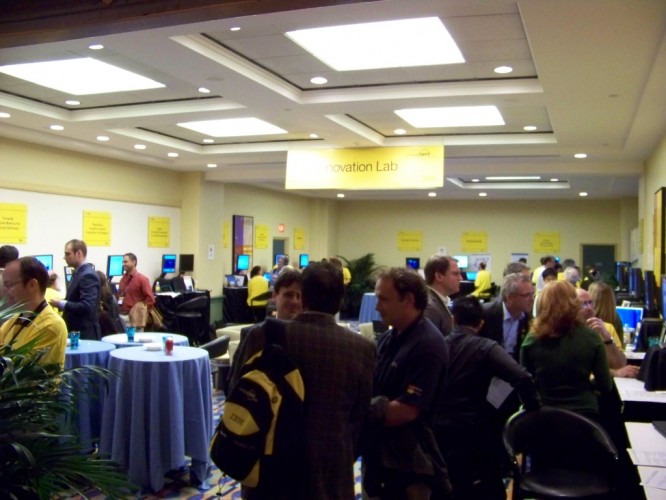 And they had answers too. And yes, the research people are demoing all sorts of cool stuff, that you're not supposed to photograph, albeit I've understood that these innovations are tested out by IBM employees already inhouse. Anyway – I had to step outside of the room to take that picture …
Got a demo of Project Concord, something that Ed Brill comments on like this:
this project demonstrates some very cool collaborative document editing, contextual commenting, smart tables, and task and attention management. It is designed to work with installed editors (e.g. Symphony), browser users, and even mobile users

[…] LotusLive Labs is intended to be an incubator for new cloud-based capabilities, and Project Concord is just one of those.
I've also checked out some ideas of social data visualization, part of the IBM ideas and plans around Social Analytics – plus the real-time crowdsourcing of presentation building with Shared Presentation.