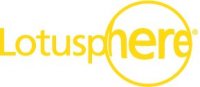 OK, it's only a few hours till I am leaving for Lotusphere 2010 – I packed some Lotus podcasts on my Sansa, ran through Andy's excellent guide, checked the Lotusphere 2010 Blog's session overview again, then bookmarked the online directory at ontimesuite on my Android phone, earmarked the sessions I want to participate in, added more people to my #ls10 twitter list (there will be more additions over the next days), thought a second about Smarter Work, then jumpstarted again into some pre-conference news and posts, told some poor souls who must stay in cold Germany about the Webcasts the german Lotus team will do, and promised to bring back insights (and a tan).
Speaking of tans insights – making this trip to Orlando is cool if you're coming from an icy frogpond city, even cooler is it to meet people like Luis and Luis and …
Luis compiled another post on how to get the most out of Lotusphere (virtually) – where I earmarked again some sites like the Posterous web site, the Slideshare space for presentations, Planet Lotus and more – hmm, it seems Lotus Knows how to spread the word.
Sounds like flattery? Isn't meant to be, transparency & disclaimers as usual apply – I was invited to Lotusphere by IBM Germany, knowing that I'm a blogger and would probably write about it, no further arrangements have been made, I am writing my honest opinions anyway, yes, IBM Germany has employed me at times for consulting assignments is a valued customer and I know and like people working there.
Don't make we write that whole sentence under each of my posts or tweets, will you?