[EN] Short notice about the upcoming RegioWikiCamp in Furtwangen, Black Forest on September 25-27 – if you're interested check the wiki site for more information, this event is multi-national and englsih-speaking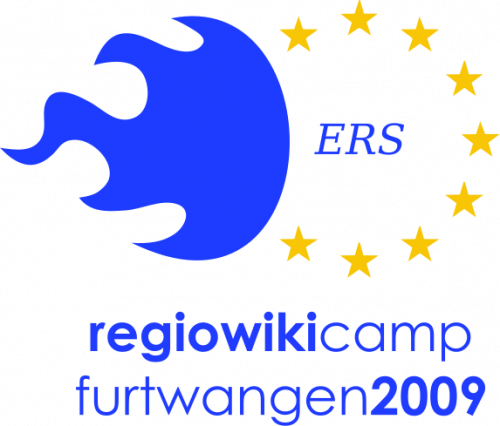 Vom  Freitag, 25. bis Sonntag 27. September 2009 findet das erste RegioWikiCamp in Furtwangen im Schwarzwald statt. Organisiert wird es von meinem Stuttgarter Mit-Wiki-Aktivisten und häufigem WikiWednesday-Teilnehmer Friedel Völker.
Mögliche Themen werden im Wiki zum RegioWikiCamp zusammengetragen, einiges davon ist so auch für Unternehmenswikis interessant und kann evtl. auch den einer oder anderen Wiki-Verantwortlichen in den Schwarzwald locken:
open content licences
How to implement a SSL secured login (to avoid password sniffing)
Wiki engines (MediaWiki alternatives)
Anti-Spam techniques
Advertising in RegioWikis
RegioWikis and public administration
Semantic MediaWiki
Free as in Freedom
Experiences of multi-language RegioWiki installations
data backup strategies
community building
RegioWiki projects with youngsters/pupils, students and seniors
experiences from digitalization projects / mass digitalization
PR for RegioWiki projects
Fundraising
Maps and Map data in RegioWikis (google maps, OSM, …)
photographing for Wikis
Videos in RegioWikis
Copyright and licensing of photographies
cooperative projects with wikipedia
regular expressions (useful to prevent spam)
favourite wiki extensions
Wie man sieht ist das RegioWikiCamp international ausgerichtet, die "Geschäftssprache" ist englisch.